We've all seen the vast and ever-growing pile of paper in the blue bin next to our office printers.
But, what if there was a way to not only reduce waste but cut costs and increase security? Enter PaperCut's printing solutions.
The Australian-born company began as a solution to that problem: reducing waste in an office setting. Now, the international company, which took home the PrintIT Award for Sustainability in 2020, has evolved to meet mobile, wireless, and cloud printing solutions to provide a controlled printing environment to businesses of any size.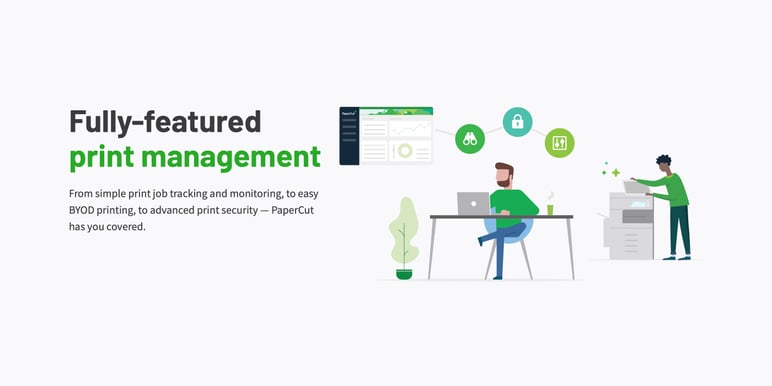 How can PaperCut's printing solutions save my business money?

With more than 20 years' experience,

PaperCut has finessed its software

to provide a product that, over time, will pay for itself.
Without getting too technical, the software helps improve your printing budget by allowing you to:

Implement printing quotas and charges per budget, group, department, or individual
Configure and create printing policies, such as a template that will automatically recognize that the document sent to the printer is an email and should, therefore, print in black and white
Allows users to place files in the queue and only print upon approval at the designated printer

PaperCut's printing solutions ensure that you always print to the right printer without having to fiddle with dropdown menus and cluttered user interfaces.
PaperCut's intuitive and easy-to-use printing solutions platform allows you to monitor and optimize your business' printing, copying, and scanning needs.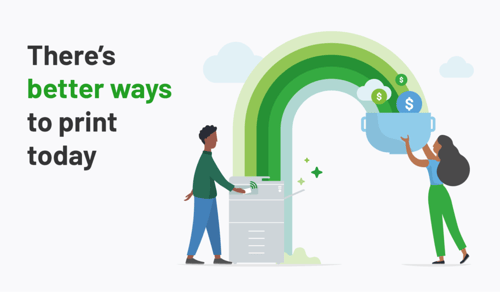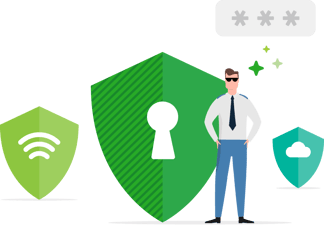 Is PaperCut secure?
Yes. It is incredibly secure. Here's why.
PaperCut employs end-to-end encryption in its software. That means when a document is sent to the printer, the information is scrambled. That information can only be unscrambled, released, and printed when the person with the appropriate key--whether it's a personal log-in or utilizing the same keycard you use to enter your office building--unlocks the file at its destination.
And, as an added level of security, once the document passes through the queue and is released to the printer, it's removed from the servers.
How about leaving confidential documents sitting on the printer?
They've thought of that too.
By placing documents in the printing queue, whether it's from your cellphone at home or the office desktop, you can rest assured that only users with the appropriate clearance can unlock and retrieve that document.
At innov8, we love this software for its utility and versatility. That's why we offer it to our clients. We hope you will love it too.

Learn more about how innov8 can help your office's digital transformation by reading our blog article Innov8 Can Help Your Business Operate More Efficiently
Are you interested in learning more about how printing solutions can benefit your business? Contact innov8 Digital Solutions and let our experts carry out a detailed discovery and assessment.