ChatGPT has taken the world by storm due to its innovative features and easy use. It amassed a few million users just weeks after its release and started trending on social media. Although the many advantages of ChatGPT are notable, cybersecurity experts have expressed concerns about how it can be used for malicious purposes as well. To learn more about how to avoid cyber-attacks, you must understand how ChatGPT works and how it can be used to aid cybercriminals.
ChatGPT - What exactly is it?
ChatGPT is a platform developed by OpenAI that has been available to the public since 2022. It is a tool based on natural language processing and machine learning technologies, allowing it to answer user queries like a human. You can type questions or tasks on the tool, and it can return answers in a written script. It can partake in human conversations convincingly and accurately answer most questions.
Since it has been trained on a massive database consisting of online conversations, newspaper articles, film scripts, and novels, it can respond coherently on a number of topics. Over time, it will become more efficient and adaptable due to its practice of continuous learning.
How Is ChatGPT Aiding Cybercriminals?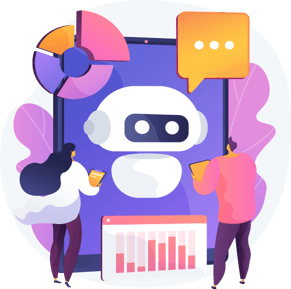 AI platforms like ChatGPT are being used to industrialize the development of phishing campaigns and malware. Cybercriminals have used phishing kits and ransomware as service platforms for several years. However, to use these kits, the cybercriminals had to have access to specific cybercriminal systems.
With ChatGPT, any person can generate malicious code and text and use it according to their need. Unless checks are imposed on certain requests to ChatGPT, we will see a significant increase in cybercrime.
Aside from that, phishing emails have become more advanced due to ChatGPT's excellent writing skills. ChatGPT can be used to write convincing phishing emails and even add a level of urgency to them. Even people who are not experienced can create ransomware codes and use them for cyberattacks.
How Can ChatGPT Be Misused by Malicious People?
Internet users can expect a spread of polymorphic malware and may need stronger cyber protection. Cybercriminals can now detect vulnerabilities more easily and get access to usernames through a database by analyzing PHP code snippets.
How Is ChatGPT Aiding Cybercriminals?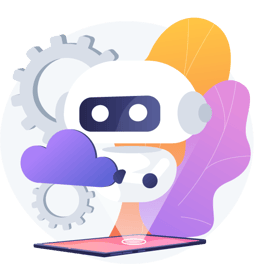 Although the growth of ChatGPT can't be stopped, businesses can take special measures to protect their online assets. innov8 Digital Solutions offers companies partnership opportunities to outsource their IT needs as well as avail training opportunities for their staff. Our company offers Managed IT solutions across British Columbia & Alberta and can help with your unique business needs.
Get in touch with innov8's team now and opt in for cybersecurity training for your staff today. Our experts can keep your company's online assets protected from malware and phishing attacks and ensure your IT team is equipped to handle advanced threats.
At innov8, we work with your team to find custom business office equipment solutions. We have industry-leading brand names and a wide range of models to choose from that can help you and your business meet your specific needs.
We offer services around BC (Kelowna, West Kelowna, Vernon, Peachland, Osoyoos, Penticton, Castlegar, Nelson, Revelstoke, Lake Country, Salmon Arm, Victoria, Sidney, Nanaimo, Courtenay) and Alberta ( Calgary, Edmonton, Red Deer) .
It doesn't matter if your business has 5 computers or 100 computers, your entire team requires efficient and attentive IT staff available to resolve current IT issues and plan for future needs. innov8's proactive approach eliminates the hassles that come along with managing technology in your organization, so you can focus on running your business.
innov8 Digital Solutions can set up your business with the latest multi-functional devices from Canon, Lexmark and Sharp. Our Managed Print Services ensures your business office equipment never runs out of ink and toner.
Want to learn more about cybersecurity services?