Innov8 Digital Solutions continues to grow with the recent acquisition of Kelowna's Simbatech IT services.
KELOWNA, BC—Innov8 Digital Solutions Inc., a BC owned and operated company, has announced its acquisition of Simbatech, an IT support and consulting business based in the Okanagan, BC.
"Our acquisition of Simbatech will further strengthen innov8's IT offerings so that we can deliver the best possible digital and print office solutions to businesses," Brosseau says.
Joining the innov8 team is Simbatech President Kendall Priebe, who will serve as Director of IT.
"Kendall will navigate the growth of IT services offered to our clients in the continual digital transformation from the paper-based world to the artificial intelligence (AI) and Internet of Things (IoT) systems," Brosseau says.
"We look forward to assisting our existing and new clients with all their IT needs."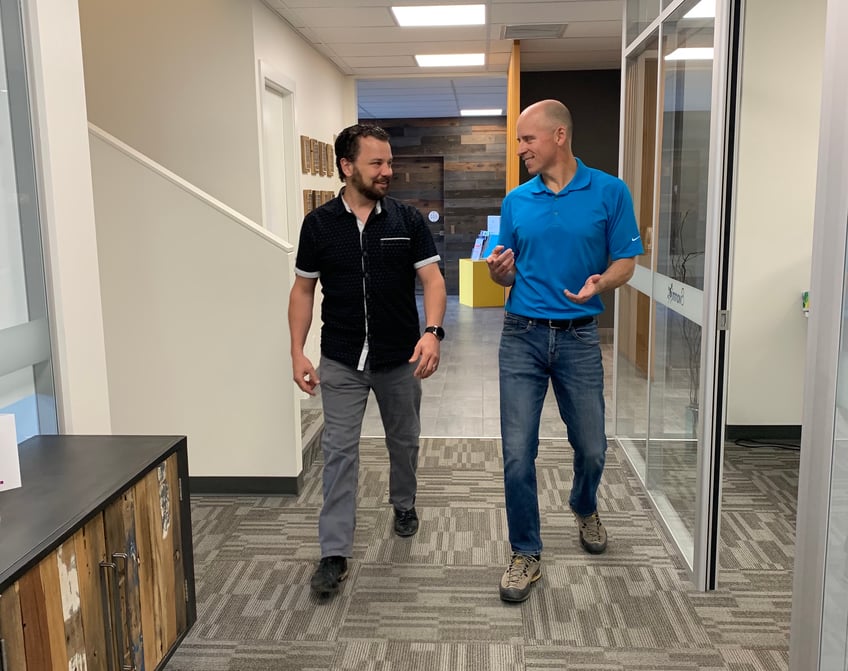 ABOUT INNOV8 DIGITAL SOLUTIONS
With its roots going back to 1978, innov8 is now BC's largest independently owned and operated office equipment supplier. The cumulation of several independent corporations fused into one robust and customer-focused company, innov8 has a team of more than 60 people and seven offices. Together, innov8 serves businesses around the BC Interior and Vancouver Island with everything they need for their offices, including Managed IT and Print Services, software, equipment service, repairs, and more.