Remember how Jack beat the giant on the beanstalk? Today's tech world has shown that mighty things do come in smaller packages — printers and other business office equipment included!
You've likely heard the saying, "good things come in small packages." As modern technology has shown us, business office equipment doesn't need to be big to serve its purpose.
Many of today's compact printers pack a mighty punch and have all the features found in their larger counterparts — multifunction printers included! The best thing about small printers is how much office space you'll save without sacrificing functionality, quality, and time. Still need convincing? Our innov8 team busts these 6 myths about small printers.
MYTH ONE
A SMALL PRINTER CAN'T DO IT ALL
You would think that all multifunction printers (MFPs) need to be big to do it all. Not true. Many MFPs come in smaller models that fit on a desktop. Best of all, they eliminate the need for other office equipment. Small MFPs can:
Print
Scan
Copy
Fax
Email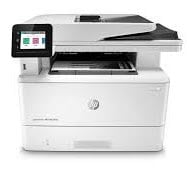 Case in point is the all-in-one HP LaserJet Pro MFP M428fdw printer. Both compact and fully featured, this MFP is perfect for small businesses and offices. With Ethernet, wireless, and USB connectivity, the HP LaserJet Pro has all the bells and whistles of a larger model MFP, including:
LCD touchscreen
Large paper tray that holds up to 350 sheets
50-sheet auto-feeder
It also supports all paper sizes and two-sided printing. And it's fast at 40 pages-per-minute (PPM).
MYTH TWO
LARGER PRINTERS HAVE BETTER PRINT QUALITY THAN SMALLER PRINTERS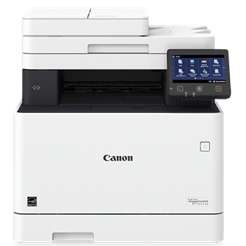 Bigger may be better when it comes to famous monuments, luxury automobiles, and medium-rare steaks, but it doesn't apply when it comes to print quality from small printers.
A good example is the desktop Canon Colour imageCLASS MF741Cdw, designed for small and medium-sized businesses. In a PCMag review, the imageCLASS MF741Cdw is noted for its "exceptionally detailed, brilliant, and accurate colour imaging and for printing "terrific-looking text, graphics, and photos," making it a "good value for environments that require several hundred to a few thousand top-quality prints and copies per month."
MYTH THREE
YOU CAN'T PRINT ON LARGE-SIZE PAPER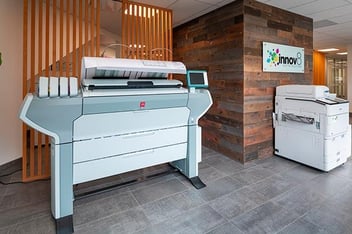 There was a time when businesses had to go to their local print shop to have larger-than 8X10" prints, posters, and signs made. Printers then took up a lot of square footage and also cost a mint. Those days are over with the invention of compact A3 (11 x 17") and wide-format printers that print just about any size.
Used by professional photographers, architects, marketing agencies, and other businesses, the Canon imagePROGRAF TM300 is a compact freestanding wide format printer ideal for small offices. It prints on everything from 8 X 36-inch posters to 36-inch wide high-resolution colour photos using five Canon Lucia Pro ink cartridges for images that pop.
MYTH FOUR
YOU HAVE TO REPLACE YOUR INK CARTRIDGES AND TONER CONSTANTLY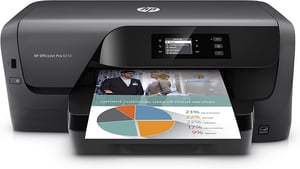 Just because it's small doesn't mean your printer doesn't have long-lasting ink cartridges.
The HP OfficeJet Pro 8210 all-in-one compact printer is known to have one of the highest print ink yields,printing more than 1,000 pages with a standard ink cartridge and 3,000 pages with a high-yield cartridge.
Also, HP offers recyclable ink and toner cartridges, which helps save the earth and money, as you won't have to buy replacements continually. Read more in our blog, What Makes innov8 a Green Printing Solutions Company.
MYTH FIVE
SMALL PRINTERS ARE SLOWER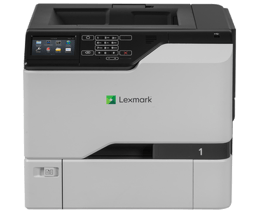 One of the biggest myths about small desktop printers is that they operate at a slower pace than larger freestanding printers.
Busting that myth is the Lexmark C4150, which has a 50 PPM for both black and white and colour printing. Able to print a single colour page in as little as 5.5 seconds, this small laser colour MFP allows you to save time and boost productivity while producing large-coloured print tasks. It also looks pretty darn sleek.
MYTH SIX
YOU CAN'T PRINT MULTIPLE SHEETS OF PAPER AT A TIME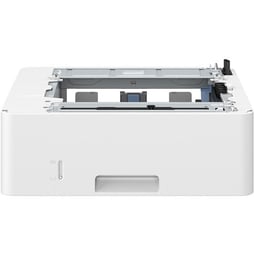 Another myth busted. Smaller printers have just as much paper volume capacity as their more substantial equivalents.
Designed for small and medium offices, the Canon ImageClass MF743Cdw MFP is built for large workloads and has a monthly page volume of up to 4,000 pages. It also features a fast 50-page automatic document feeder (ADF) and an output tray that can hold up to 75 sheets of paper.
In addition, the Canon imageCLASS optional cassette AH1, for use with the Canon imageCLASS MF420 series and LBP210, provides a 550-sheet paper capacity for those high-volume jobs.
Talk about a workhorse!
Are you looking for a small desktop printer for your business? With offices throughout the BC Interior, Vancouver Island, and in Red Deer, Calgary, and Edmonton, innov8 is your one-stop-shop for business office equipment. We offer a large selection of Canon, Lexmark, Hewlett Packard, and Sharp stand-alone and multifunction printers, copiers, scanners, and wide and large-format printers. We also have a fully-equipped installation, service and repair team and offer Managed Print Solutions, along with ink and toner ordering, delivery, and recycling.