As the new year rushes in, it's always great to take a step back, take a big breath, and reflect on some of the highlights of the past 12 months. There are so many things to be thankful for and we are so blessed to live in one of the best countries in the world in the incredible province of British Columbia. Every year we typically send out a New Year's card to all of our customers but this year we've decided to break tradition a little bit. We have decided to go digital with our reflection of the past year and donate the money that goes to printing and sending these cards as an extra donation to the BC Children's Hospital.
Our team has taken time to reflect and celebrate the wins and learn how we can continually improve to serve our customers, employees, and families better. Below is a compilation of some of the highlights of the past year.
Frozen Holiday Initiatives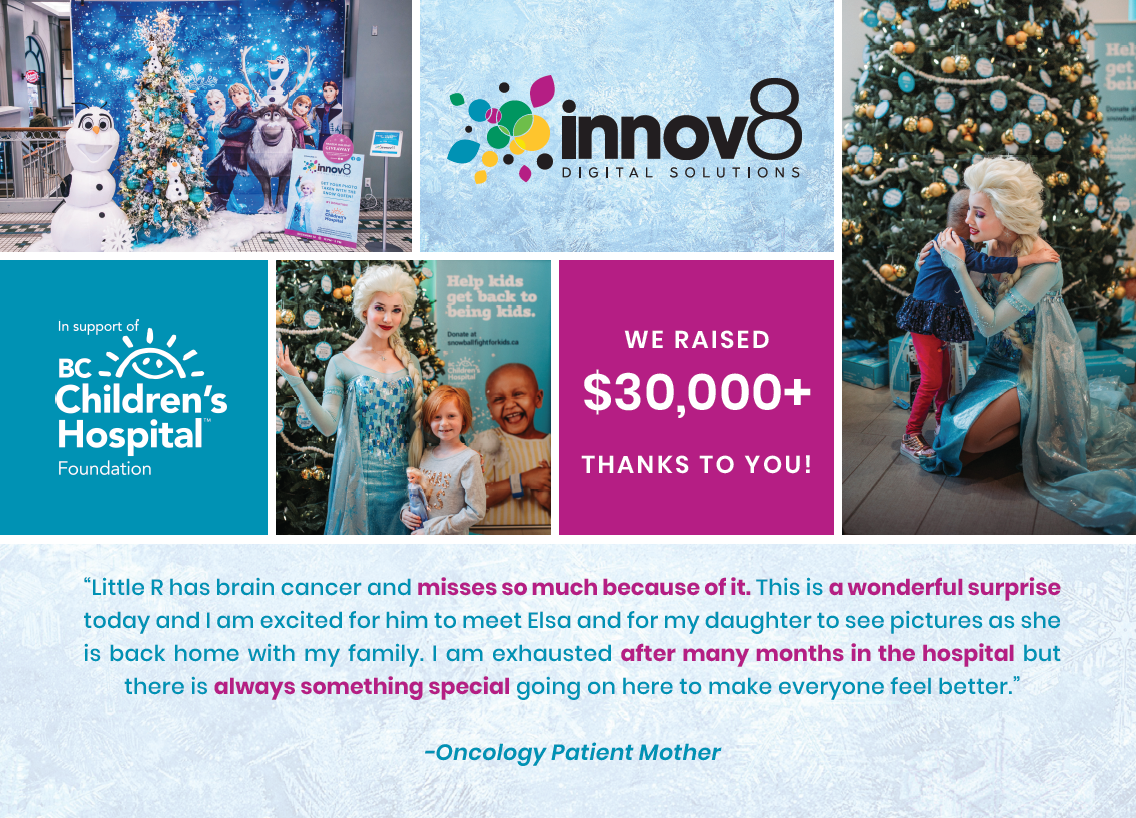 Every year innov8 has been participating in the annual Festival of Trees event in Victoria, BC, to support the BC Children's Hospital Foundation. This year we decided to kick things up a notch and embrace a Frozen theme for multiple holiday initiatives. We are so proud to be able to help make a difference with the help of our beautiful communities here in BC.
The Frozen Holiday Campaigns were by far been the most rewarding experiences of the year. To ease the pain away from these kids and their families, even temporarily, is what life is truly about.
Throughout the years, we have met numerous families and dear friends who undergo ongoing care at the BC Children's Hospital. The stress and pain that comes with the uncertainty about your child's health, coupled with the costs and discomfort from being away from home, is every family's worst nightmare. Only to be further magnified over Christmas, so helping in any way we could was an absolute no brainer for innov8.
How did innov8 support BC Children's Hospital?
1. Donated 4% of Office Equipment Sales

We are so proud to raise over $20,000 this year through this initiative! When you choose innov8, you truly choose the community.
2. Frozen Holiday Giveaway


We gave individuals 12 chances to win with a combined value of over $3500! Numerous Frozen giveaway winners even donated their prize to a deserving child at the BC Children's Hospital! Cue the waterworks for our team!
3. Festival of Trees Event with Special Appearance by Elsa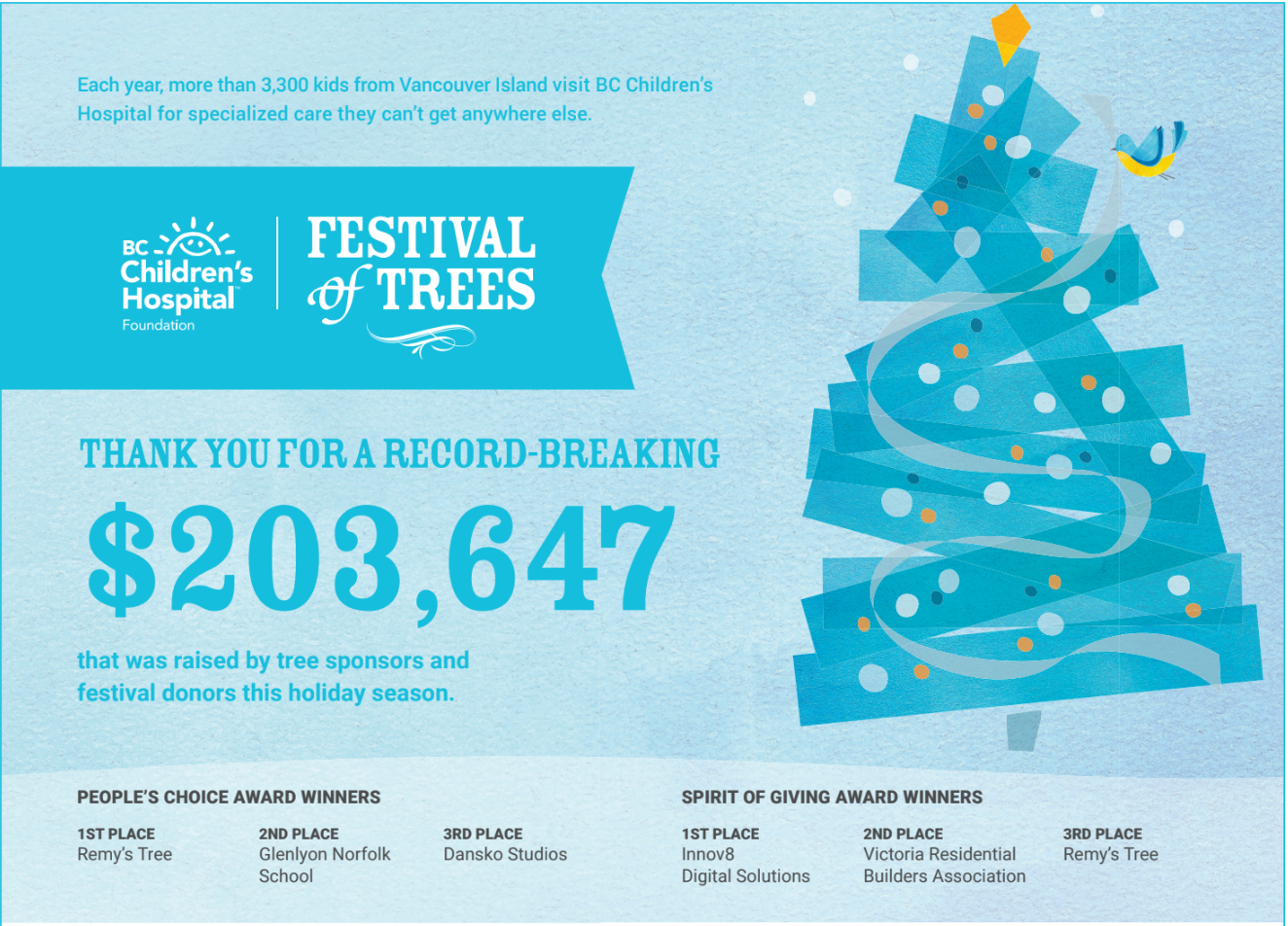 innov8 decked out and sponsored a Christmas tree for the Festival of Trees! The event has become quite the
cherished community tradition in Victoria for the last 27 consecutive years.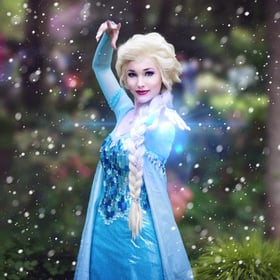 On December 14th, we provided a by-donation meet and greet photo shoot at The Bay Centre with Elsa herself, followed by a visit to the BC Children's Hospital.
Or our time with Elsa, in particular, filled us with so much joy (and tears). To say it was a rewarding experience is a gross underestimate. Arriving at the hospital, seeing the anticipation and pure unbridled happiness of the children behind the sliding front door entrance was everything and more.
"Our son is the biggest fan of Elsa. He is very excited to visit her while our baby is still in NICU—it's hard for him to be here so these activities make him so happy. Our son says Elsa is so beautiful!"

- Parents of a 4-year-old son and infant daughter
With the help of our communities, we handed out over 200 teddy bears at the BC Children's Hospital. We even went directly to the children that were unable to leave their rooms. One visit that really stood out was a little boy, only 20 months old, in an isolation room. The baby had just undergone a bone marrow transplant, and her older daughter was the donor. Elsa was only allowed to wave from the outside, but the little trooper and his family were so ecstatic to see her! It's safe to say our hearts were melting at the same time.
"Celebrities and well-known characters who come to visit kids and their families in hospital bring magic to otherwise often complex healthcare journeys. BC Children's Hospital serves the most ill, complex, seriously injured children and babies across BC and the Yukon. Being in the hospital often for lengthy stays for families is exceedingly difficult especially during the holiday season. When someone like Elsa comes to see children and families in our care you can see the weights lift, and the joy of her visit on the faces of everyone involved. We thank Elsa for bringing so much happiness to children and families this Christmas."

- Mary MacKillop, Director of Patient Experience
Other Stand Out Moments
A grandmother asked for a video with Elsa wishing her granddaughter, who was going through chemo at the BC Children's Hospital, a happy 7th birthday.
Another family made the trip down from Nanaimo the night before so their little girl, who idolizes Elsa, could be first in line.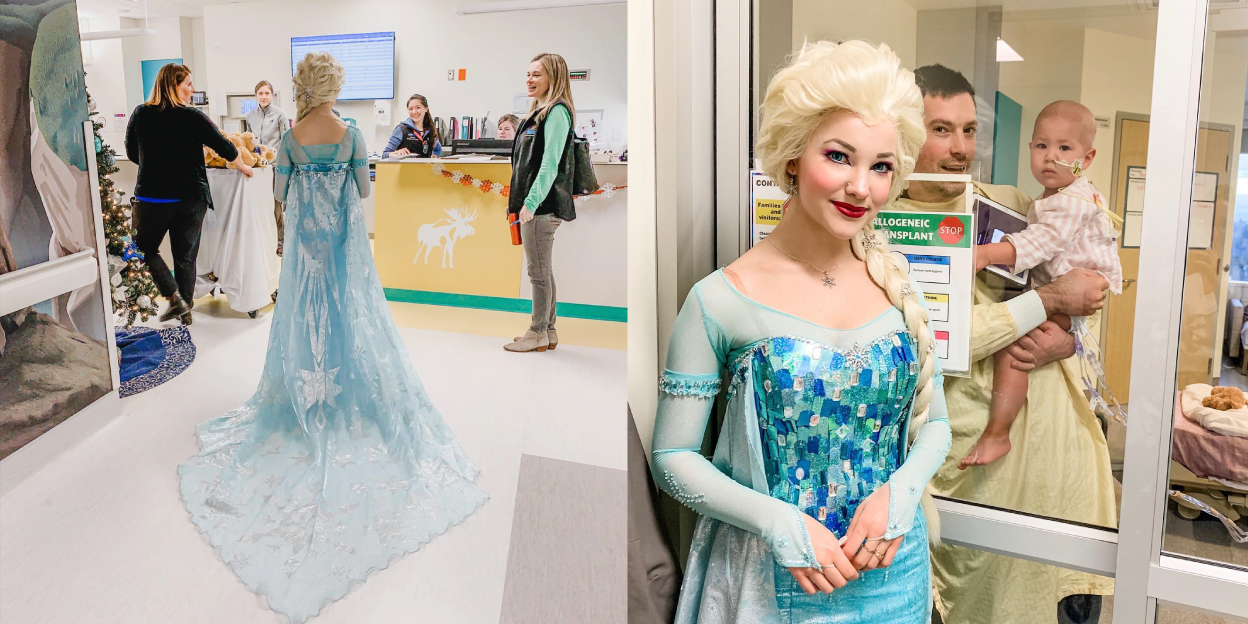 Growing Our Team
This year we grew our team significantly, below are just some of the powerhouses that joined innov8 Digital Solutions.
Andre De Jongh | Partner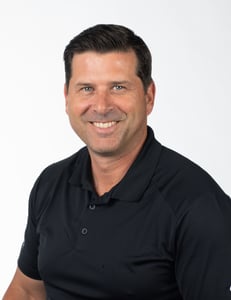 We would like to congratulate Andre De Jongh for becoming a shareholder in innov8 Digital Solutions. Andre is an exemplary representation of what innov8 stands for; exceptional customer service, transparency, incredible work ethic, and loyalty. He continually brings a suite of purpose solutions to Okanagan businesses that improve efficiency and workflow, all while being conscious of his customers' budgets.
Andre has over 20 years in the industry, starting with his first 15 in South Africa where was recognized in the top 1% for Canon Africa. After a 2 year stint in Alberta, he moved his young family to Kelowna where they have become active members in the community — taking full advantage of the Okanagan recreation opportunities.
Shabir Haji | VP Operations and Service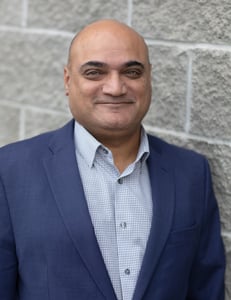 innov8 is also thrilled to announce Shabir Haji was appointed as our VP of Service & Operations. Shabir brings extensive experience to the innov8 team. He is well recognized within the industry as one of the most knowledgeable and efficient executives. His skill set is a powerful addition for the innov8 team. With his in-depth understanding of software, automation, and finance, he aids our customers as we embark on the "digital transformation" of business.
Shabir and his family recently moved to Kelowna from Calgary where he spent 10 years as both IT Manager and VP of Operations with one of Canada's Platinum Award-Winning, Best 500 Managed Companies.
Heino Rheeder | Sr Technical Support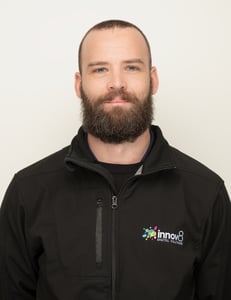 innov8 is all about providing the best possible customer experience before and after the point of servicing or sales. innov8 completed exhaustive recruitment for a key individual with beyond typical technical qualification. We know superior technical support is critical to this endeavour so we warmly welcome Heino Rheeder to our Technical Support team.
Heino joins innov8 via Canon South Africa where he had the responsibility of being the head of National Technical Support and Technical Training for the full product line. Heino, his wife, and two young daughters have been overwhelmed by the friendliness and freedom Canada and the Okanagan provides. It is wonderful to see this through others' eyes as we all too often take for granted our freedom and security. Welcome, Heino!
Hosting "Let's Build Longer Tables, Not Taller Fences"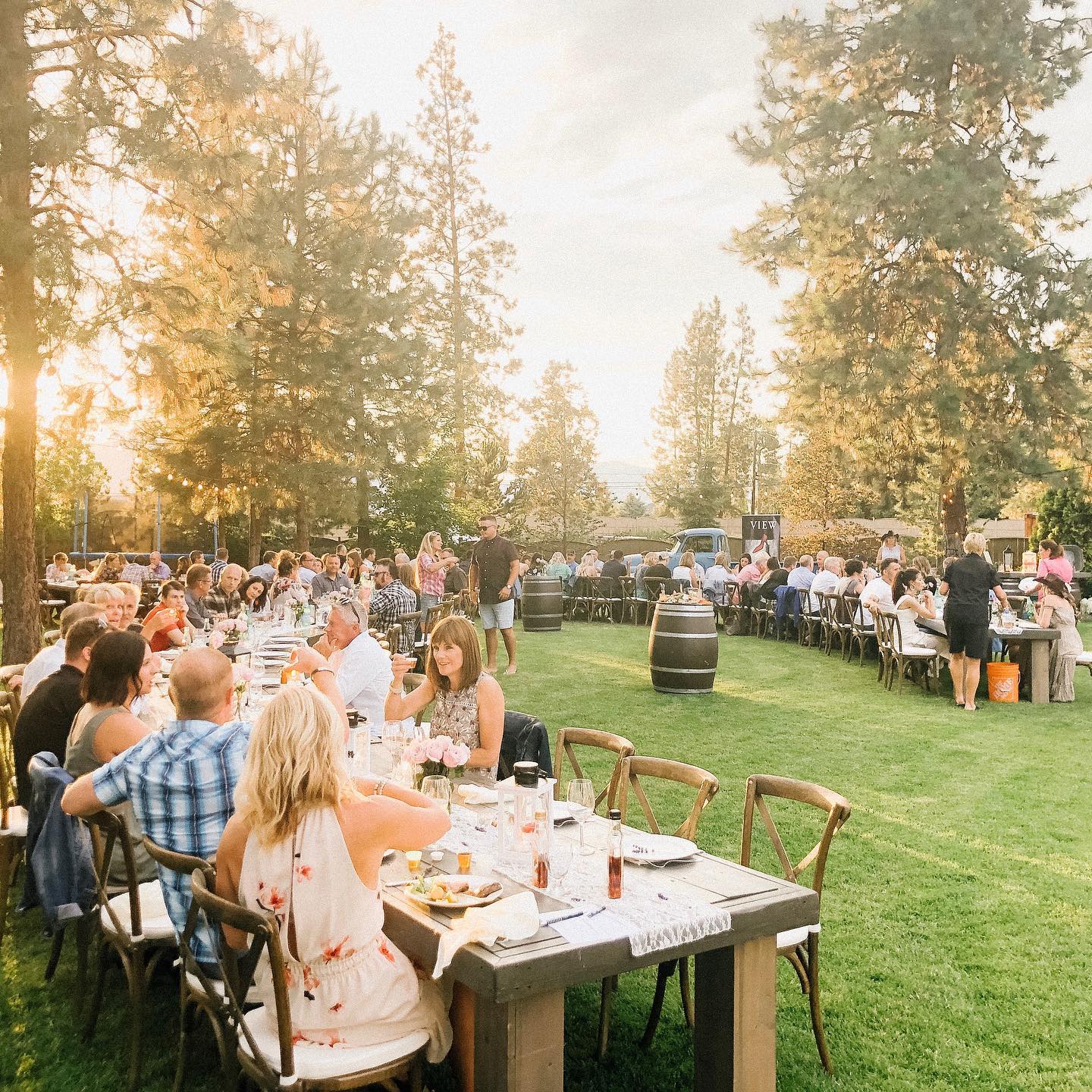 This past July, innov8 hosted a fundraiser in their presidents and Director of Marketing & Client Services' backyard in order to raise funds for Foundry Kelowna and knock down barriers around mental health.
What is Foundry Kelowna? Foundry is a province-wide network of integrated health and social service centres for young people ages 12-24. Foundry centres provide a one-stop-shop for young people to access mental health care, substance use services, primary care, social services and youth and family peer support.
The event dubbed Let's Build Longer Tables, Not Taller Fences raised over $45,000 for Foundry Kelowna and the Canadian Mental Health Association featuring music from Scotty Berg, a 12-year-old Kelowna singer, and country star, Aaron Pritchett.
"The message was really about treating mental health like any other illness; to support people that struggle," said Katia Brosseau. "We had all of the tables arranged in one long set-up. Let's Build Longer Tables, Not Taller Fences, and let's support people with mental illness just like we do people with other illnesses."
The crowd was challenged to raise $20,000 in order to receive an extra $10,000 from an anonymous donor. Local influencers Tori Wesszer and Jillian Harris were among the supporters along with 130 other locals for one incredible sold-out event.
Words can not describe the feeling after a fundraiser. It's a lot of work putting them together, but the outcome is worth every sleepless night. We're breaking down the stigma of Mental Health and we can feel the shift. It's happening. We are breaking down the stigma.

Growing Our Business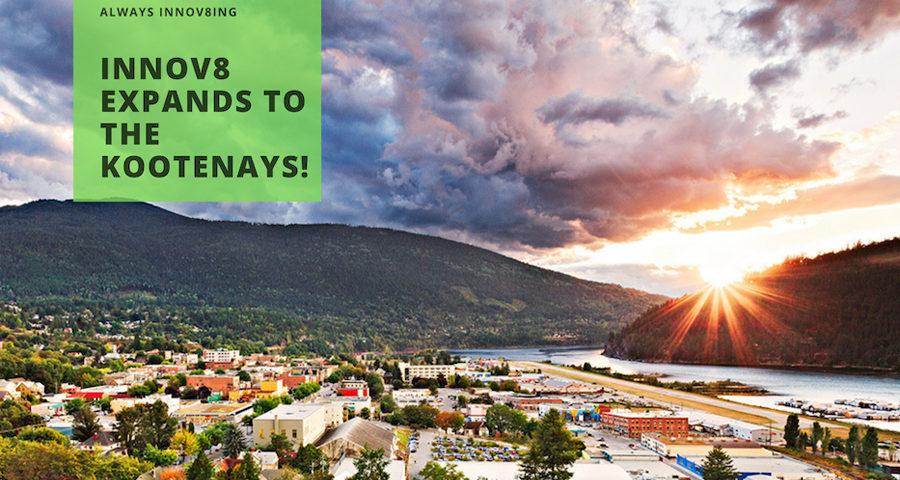 To kick start our 2019, innov8 acquired Lang Business Systems to expand its sales and service coverage into the West Kootenay region back in February. Lang Business Systems was locally-owned and operated since 1984, making them a perfect fit for the innov8 family to support businesses and the public sector throughout the West Kootenays.
"We are very excited to become part of the community in the West Kootenays and bring previously unavailable services, and enhanced product options to the businesses in the area," says Andre Brosseau, President at innov8 Digital Solutions. "innov8 has committed to real estate and people in the region to ensure excellence in service and maintaining local roots. We look forward to expanding upon the tremendous foundation Pat Hall and the team at Lang have built over the past 35 years."
In Conclusion
2019 was a year to remember and a great end to a monumental decade for innov8! innov8 took shape in mid-2013 with the acquisition and rebranding of Lakeside Office Systems in Kelowna, with 10 wonderful staff members. 2015 through the merger of Unity Business Systems in Victoria, 2016 Unity In Nanaimo, 2017 Canon Canada Vancouver Island and 2019 Lang Business Systems in Nelson. With these moves and strong organic growth based upon customer service, innov8 has grown 1000% in 6 short years.
"innov8's success is truly a reflection of the dedication, hard work and community values of our team. Our customers recognize the value we provide both them and the communities we support. Being a BC owned and operated company means our success is shared locally through employment opportunities, commerce, community support, and of course the inevitable business taxes.

This past year we're proud to announce we have provided over $125,000 in community support and we could not be more thankful for our customers which make this possible."

- Andre Brosseau, President
A new year and a big decade full of possibilities await us all. Our support for customers across the BC Interior & Vancouver Island is second to none, and we owe it all to our fantastic team of over 60 people spread over 7 offices. When you support innov8, you support community.