In the digital age, the evolution of office equipment never halts. As businesses constantly seek efficiency and productivity, manufacturers are introducing cutting-edge machines and tools that redefine the corporate workspace. Here are five key trends in office equipment for 2023.
1-Multifunctional
Copiers & Printers
The days of standalone printers and copiers are dwindling. The 2023 market sees a rise in multifunctional devices, offering a one-stop solution for copying, printing, scanning, and faxing. Brands like Canon, Sharp, and Lexmark are leading this revolution with their range of multifunction copiers and printers. These devices not only save space but also streamline operations, reduce energy consumption, and enhance office workflow.
2-The Power of Production Press
Digitalization hasn't eliminated the need for print. Instead, it has reshaped it. The Canon imagePRESS digital production printers are a testament to this transformation. These production presses are designed for businesses that require high-volume, professional-grade printing. Offering impeccable quality, faster speeds, and advanced customization options, they cater to the sophisticated demands of the modern enterprise.
3-Wide Format Printing Takes Centre Stage
The requirement for large-format graphics, be it for advertising, architectural designs, or in-house presentations, is growing. The trend is leaning towards devices that can produce wide-format prints with unparalleled clarity and vibrancy. These printers are not only about size but also about superior colour accuracy, sharpness, and durability of prints.
4-On-the-Go Scanning Solutions
As work becomes more mobile and flexible, tools that support this shift are in vogue. Highly portable and mobile personal Canon scanners are making waves in 2023. Light in weight and compact in design, these scanners allow professionals to digitize documents anywhere, anytime. With intuitive features and high-speed scanning capabilities, these devices are ideal for professionals on the move, eliminating the boundaries of a traditional office.
5-Eco-friendly Ink & Toner
Sustainability is no longer a buzzword; it's a necessity. Recognizing the environmental impact of cartridges, manufacturers are introducing eco-friendly inks and toners. These are not just better for the planet but often promise better print quality and longevity. Research is underway to find sustainable alternatives and reduce waste, and many businesses are prioritizing these eco-conscious options.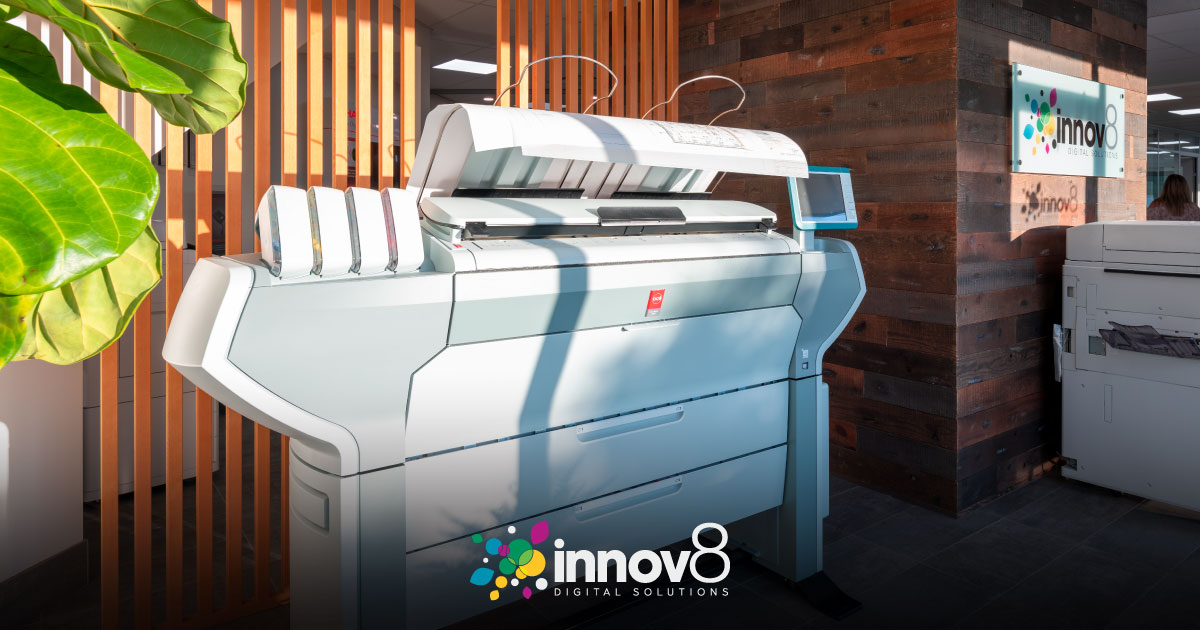 Whether it's the latest in multifunction printers or a handy portable scanner, this year promises to revolutionize the way we think about and use office equipment, and who better to help you understand that than innov8? innov8 is one of the companies offering managed print solutions and managed IT services. In addition to these services, the company also offers a wide range of office equipment. 
Get in touch
with them today and learn all about their services in detail. 
About The Author
Jordan is a seasoned tech writer and office solutions enthusiast with over a decade of experience in the industry. With a passion for the evolution of workplace tools, Jordan's insights have been featured in several leading tech publications. When not diving deep into the latest office equipment trends, Jordan enjoys traveling, photography, and exploring the ever-evolving world of gadgets.