Canon has just announced the release of its new imageRUNNER 1643iF series, consisting of two new black and white multifunction printer models that are an upgrade to the imageRUNNER 1435+ series.
With a first-copy-out time as fast as 6.3 seconds, colour scanning, faxing, and high reliability, Canon's new MFPs is a critical piece of office equipment that will help you accomplish a lot in a small space.
Below we review what makes the Canon imageRUNNER 1643 series a step up from its MFP predecessors or an ideal replacement for an existing single-function printer.
All in one copy, scan and fax capabilities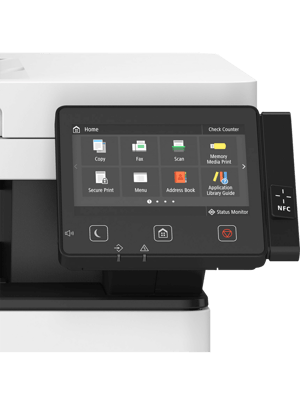 The two MFPs in the 1643 series are very similar, both with an output speed of 45 ppm, but the 1643iF model has standard faxing capabilities, whereas the 1643i model does not. Both the above multifunction printer models feature a single-pass duplexing automatic document feeder with scan speeds up to 70 images per minute, which makes it incredibly efficient at scanning large documents.
New to the 1643 MFP series is an intuitive smartphone-like 5" colour touch panel with access to Canon's application library providing users with a unique, customized MFP experience to meet their specific workflow needs.
This series of multifunction printers also come with Wireless LAN capabilities, as well as mobile options for printing, giving the ability to scan to/print from compatible mobile devices.
Small printer footprint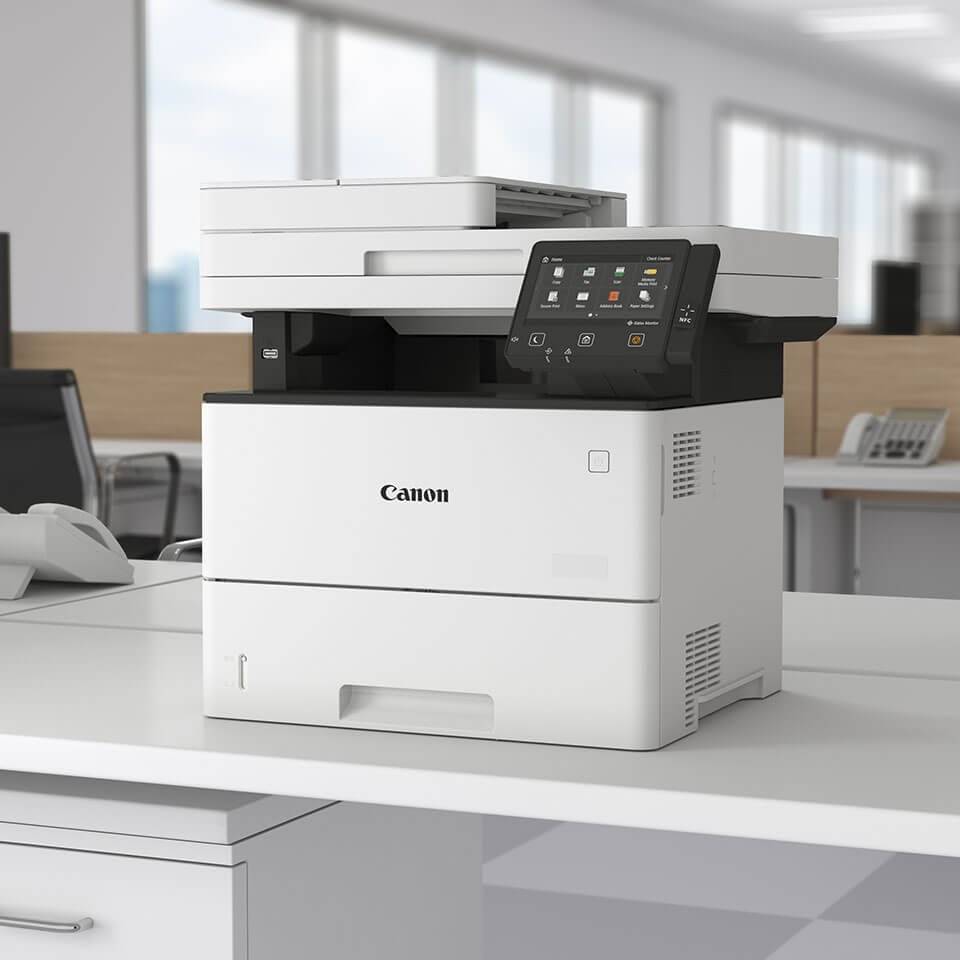 There are many industries where office space is limited, and it's simply not possible to invest in large items of office equipment. However, when print needs are high, small businesses shouldn't have to compromise printer speed, productivity and efficiency for space-saving. You can have them both with Canon's 1643 all in one printer series. The compact design and flexible configuration make this MFP a good fit for situations with space constraints, plus the option of paper cassettes or a cabinet allows for either desktop or floor-standing configurations.
Easy to maintain and cost-efficient
The printers in this series are easy to maintain and are designed with your bottom line in mind. Canon's uniFLOW® software can help control costs by managing, tracking, and charging back usage.
The easily replaceable, high-yield consumables minimize disruption and help achieve a low cost per page. With Canon's imageWARE Enterprise Management Console and plug-ins, you can also receive alerts when supplies or service calls are needed.
Increased security
In an age of heightened cybersecurity awareness, one of the top-selling points of the 1643 series is the strong security as standard, for example, the ability to send encrypted PDFs and add a digital device signature to PDF files. This is designed to help protect access to the device and help protect scanned documents. Canon's uniFLOW Online Express support provides user authentication—after which users can securely retrieve documents from any networked device. There's also an option to upgrade to cloud-based support for richer feature support, including print management and third-party cloud integration for printing and scanning.
The 1643 series all-in-one printers also include technology to verify that the device boot process, firmware, and applications initialize without tampering.
Built with the environment in mind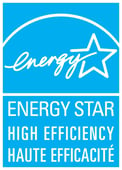 The Canon imageRUNNER 1643iF is ENERGY STAR® certified and has a low Total Energy Consumption rating, following Canon's stringent Green Procurement policy and environmental commitments.
What type of businesses would benefit from the Canon imageRUNNER 1643 series?
This series of all-in-one printers would work well in a small business or a department within a large corporate environment where a secure and reliable multifunction printer is required, but the total cost of ownership is a primary consideration.
Conclusion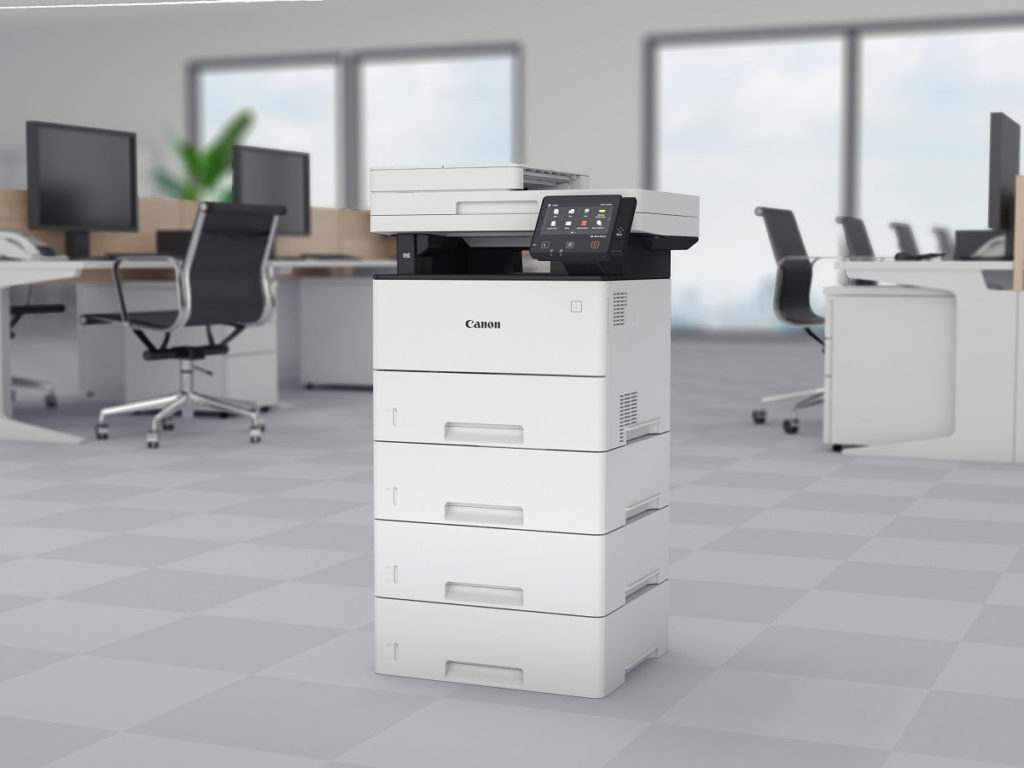 If you run a small business or a department within a larger enterprise organization and you're looking for a reliable and fast MFP upgrade to add to your line of office equipment, look no further than the Canon imageRUNNER 1643 Series. With Canon being a leader in digital imaging solutions, you know the quality will come as standard. Plus, there are some great new features on these models, compared to previous Canon MFPs, including heightened network security, which can significantly boost productivity, increase office efficiency, and optimize print-related activity.